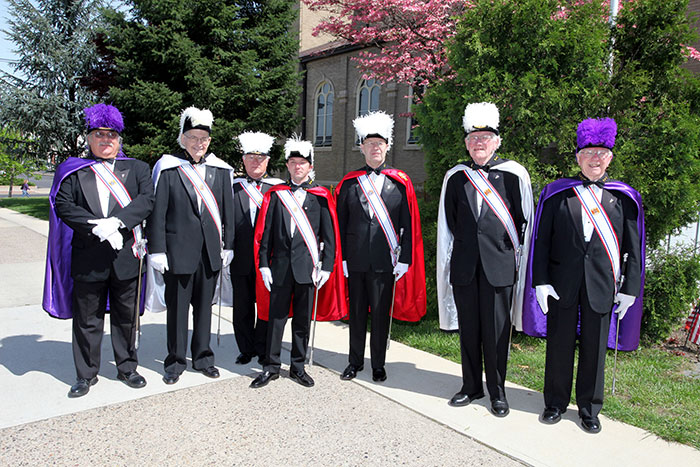 Join Knights Of Columbus
St. Hedwig Knights of Columbus #7244 is seeking new members, 18 years or older, male and Catholic to join our Council. By joining you would become more involved in our Church and local community through acts of charity and volunteerism. For more information about membership please contact Frank at 609-396-1926, or Rich at 609-890-8275.
St Hedwig's Knights of Columbus "Loaves & Fishes" food drive
St. Hedwig's Knights of Columbus #7244 has begun their annual Loaves & Fishes Food Drive at all masses and ending Sunday, April 7, 2019. Because of your generosity and support of this program, in this time of great need, we are able to give food to families in our community.
Here is a list of the critical "canned and non-perishable" food items needed:
Cereal, Peanut Butter/Jelly
| Coffee, Pasta, Rice
| Canned Vegetables
| Spaghetti Sauce
| Canned Soup
| Cake Mix / Brownie Mix
| Jello / Pudding Mix
Please place your bag(s) of food in church behind the railing at the Blessed Mother side of the altar. Thank you for your support and may God bless you and your family.
Annual Fundraising Drive for Children with Special Needs
The Saint Hedwig Knights of Columbus Council #7244 will conduct its annual fund raising drive for Children with Special Needs after all Masses next weekend, March 30 and 31, 2019. We ask for your continued support of this program to help us fund the various good works and contributions that this council provides for children with special physical and medical needs. Your past generosity has gone a long way to help us meet our goals and pledges to several organizations that focus on the needs of these children. Please help if you can. Every little bit helps and goes a long way! Bóg Zapłać!
Eye Glasses Collection
St. Hedwig Knights of Columbus have a collection box in the vestibule of the Church for new, used or broken eyeglasses in any condition. Also we are collecting new and used hearing aids which will be repaired and distributed to people who need help hearing The Knights are partnered with New Eyes for the Needy who will repair and distribute the reconditioned eyeglasses and hearing aids to countries in need throughout the world. Please help us provide glasses and hearing aids to those in need. Thank you.