DECEMBER 8 - SECOND SUNDAY OF ADVENT
Isaiah pairs a lot of incompatible animals in his vision of the future kingdom, from wolves with lambs to cows with bears, culminating with the child and the snake. The idyllic setting recalls Eden before the fall of humanity. It is doubtful that Isaiah expected that a future Son of David could actually bring about such a world, but it was an imaginative ideal of perfect harmony. Note that Isaiah did not imagine that all creatures would get along because they became alike; rather, they became unaggressive in order to coexist. The lion now eats hay rather than other animals. The cobra no longer needs to guard its den with poison. All are able to live together harmoniously. Paul echoes this thought when hoping that the Romans will "think in harmony with one another" (Romans 15:5). He draws people to the church from all backgrounds, from all cultures, and from all nations, so he does not expect that they all think alike or behave the same way. But he prays that all may think, act, and work in harmony so that they all may be one in Jesus. Many backgrounds, one accord. Many languages, one voice. John the Baptist does not invoke idyllic scenes when speaking to the Pharisees and Sadducess, instead accusing them of insincerity and presumption. He called them to repentance, demanding that they "produce good fruit as evidence" (Matthew 3:8). This would be a good lesson for all of us. Repentance means nothing if we do nothing. We are called to bear fruit—in our workplaces, our communities, and our world—to bring about the kingdom John so eagerly anticipates.
Advent Sacrament Of Penance
On Tuesday, December 10th, 2019 at 7:00 pm in the Church we will have Advent confessions both in English and Polish.
St. Hedwig's Annual Christmas Giving Tree
Once again we are having the Christmas Giving Tree with ornaments with items to be purchased. This year we will be helping children in CYO, Anchor House, and Kids R First. Please take one or more of the ornaments and return your gifts as soon as possible. All gifts must be returned by Sunday, December 15th, 2019. Thank You for your help and good hearts at this time of the year.
Religious Education Christmas Pageant
Warm up your hearts to our Savior's Coming with first ever Christmas Pageant performed by St. Hedwig Religious Education Program.
The play will take place Sunday, December 15th after 11 a.m. Mass. Everybody is welcome to stay after Mass and enjoy the performance prepared by all students in CCD Program.
Religious Retirement Fund
The National Retirement Fund for Religious Appeal will be taken up at all the Masses this weekend, December 7th & 8th, 2019. This collection helps to offset retirement costs for Sisters, Brothers and Order Priests. Thank you for your support.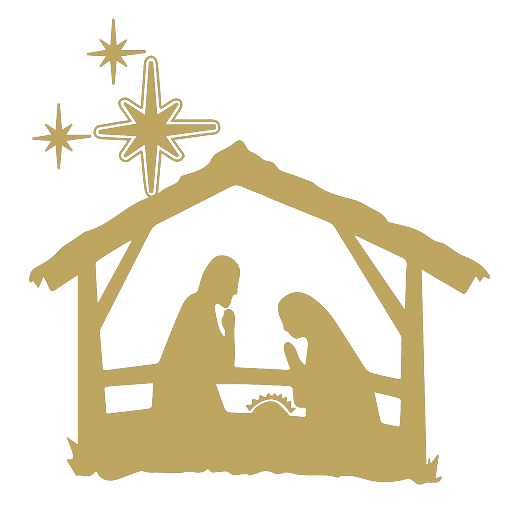 Christmas Mass Schedule
Tuesday, Dec. 24th
5:00 pm (English)
Midnight (Polish & English)
Wednesday, Dec. 25th
9:30 am (English)
11:00 am (Polish)
Thursday, Dec. 26th
11:00 am (Polish)
There will not be an 8:00 am Polish Mass on Wednesday, December 25th, 2019, Christmas Morning.
Christmas Wafers/Opłatki
The Christmas Wafer/Opłatek commemorates a custom which is centuries old. Through the Wafer/Opłatek, we are reminded of the Holy Nativity. The Wafer/Opłatek is broken and shared with those gathered at the Christmas table. When each has a broken piece, PEACE is wished to all. The Wafers/Opłatki are available in the rectory during regular office hours and in the Sacristy after all Masses.
Remember Our Sick In Your Prayer
Madeleine Buono, Anna Burzawa, Dylan Cascarino, Tim Cicon, Sr., Mark Cicon, Dorothy Dominski, Bartoszek Dudek, Helena Dzięgielewska, Zenon Dzięgielewski, Sabina Dziewięcka, Theresa Eaton, Charles & Eileen Fair, Fr. Fred Jackiewicz, Helen Jamieson, Charles Kowalski, Alice S. Laird, Sue Lynch, Adam Matusz, Marie Niwore, Dan Piestor, Cheryl Fuzes Poli, Jurek Probola, Joseph Ryczkowski, Zofia Rynkowska, Lucy Siemientkowski, Anthony Sikora, Roman Sikora, Fred Sikorski, Edward Sikorski, Pat Sikorski, Diane Silver, Joseph P. Strycharz, Kelly Ann Strycharz, Czesława Supel, Mitch Tacs, Doris Tarquinio, Anna Wozniak, Esther Zamorski.
Please call the Rectory Office to add or delete names from the list.
St. Hedwig's Parish Veteran Memorial
All Veterans active or inactive qualify to enter names on the Memorial Walk. For information please call Julius Wszolek at 599-2298.
Lest We Forget
Because of them, our lives are full—
Because of them, our nation lives
Because of them, our world is Blessed.
Special Prayer for the Men and Women in the Military
Lord Jesus, we ask you to watch over our men and women who are serving in the military in Iraq, Afghanistan and throughout the world. We ask for your wisdom and peace for all the world leaders to end the fighting. We pray for your healing touch. AMEN